Happy Wednesday! As we're still in the middle of lockdown and unable to do much, a lot of people maybe aren't feeling their best at the moment. Sometimes all we want to do is cosy up on the couch and have a good Netflix marathon. So here are some of my favourite feel-good movies available on Netflix UK right now, for those days when you want nothing more than some mindless entertainment!
Spy
Who doesn't love Melissa McCarthy?! She is brilliant in this comedy as a CIA analyst who is thrust into a field role when her partner is killed. Expect the usual laughs that come with pretty much anything Melissa is featured in. (Also includes Jude Law and Jason Statham for some eye candy).
Classic quote: "I look like someone's homophobic aunt!"
When Harry Met Sally
An oldie but a goodie! The ultimate rom-com starring Billy Crystal and rom-com queen Meg Ryan about two friends and their will-they, won't-they romance, this movie is full of laughs and made men everywhere question their skills in the bedroom with that famous diner scene.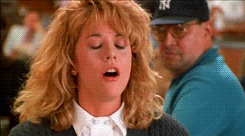 Classic quote: "I'll have what she's having!"
Legally Blonde
This is one of my absolute favourites to watch when I'm feeling down and need a bit of cheering up. Reece Witherspoon as Elle Woods is an ultimate girl-power icon and proves that you should never judge a book by its cover.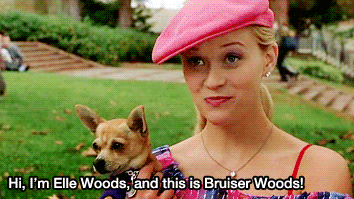 Classic quote: "You got into Harvard Law?" "What, like its hard?"
Jumanji: Welcome to the Jungle
I'm a big fan of the original 90s Jumanji with Robin Williams, so I have to admit I was a bit sceptical about this reboot. But I was pleasantly surprised and this is actually a really funny movie! And anything with The Rock in it is worth watching tbh.
Classic quote: "I'm an overweight, middle-aged man!"
Shrek
When in doubt, go for Shrek. Great for the kids but also with enough over-their-head jokes to keep adults entertained too, I have to say that Shrek is one of my all-time favourite feel-good films. I honestly couldn't tell you the number of times I've seen it and it still makes me laugh from start to finish every time.
Classic quote: There are so many, but I have to go for "Do you think he's compensating for something?"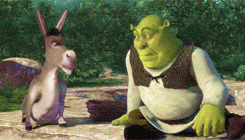 What are your favourite feel-good films? Is there anything you've watched on Netflix recently you would recommend? I'd love to know, please leave some comments!